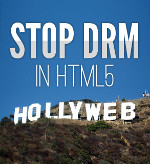 Istorija moko vertinti savo laisvę, nes gali ją prarasti. Neįkyrėkite su savo politika, atsako nenorintys mokytis.
— Richard Stallman
Birželio 11 d. (penktadienį) viešbutyje Reval Hotel Lietuva vyks projekto pristatymas vertinimo komisijai ir visuomenei. Daugiau apie renginį rasite čia.
Projekto pasiūlymas LDM programai.
eVitamins for NGOs
Project summary
An applicant is a non-profit public organization Atviras Kodas Lietuvai (AKL; Open Source for Lithuania). It aims at promoting free and open source software (FOSS) in Lithuania assuring computer users possibility to get tested and most qualitative software and professional consultancy.
With this project we aim to strengthen capabilities of Lithuanian non-governmental organizations (NGOs) raising awareness of information technologies. We see a problem of low computer literacy and high index of software piracy. And the main problem is that NGOs don't use information technologies to improve their work as they lack of awareness of information technologies and, in most cases, finances for special equipment, too.
Free and open source software we see as a solution to diminish mentioned problems and strengthen capabilities of organizations as this software is distributed for free while similar proprietary ones cost huge money. FOSS is also easily translated into native language and anyone can contribute with translations or software functionality improvements.
The main target group of this project is non-governmental organizations. We have made a preliminary analyze and found that stronger organizations already need specialized software as they get more influence on society wealth and have to concentrate on implementation of effective activities.
In 8 months project duration we will provide a suite of software designed to meet the needs of non-governmental organizations (especially, fundraising, volunteers management, writing applications, etc.) with user guidelines, and will train members of different organizations to use this software.
During the project about 300 members of different NGOs will get more computer literate, raise awareness of free and open source software and many of them will start using the software for their jobs effectiveness.
It will be a sustainable project as 3 trainers will be trained to teach their colleagues to use NGO-specific software. Those 3 trainers will be selected from non-governmental organizations.
In parallel, we are looking at other sectors: local government, small business, schools, and forsee implementation of this project results in other relevant projects.
Non-governmental organizations information and support center was selected as a partner because of its long term experience of NGO activities and huge relationship with other NGOs.
Overall objective
To strengthen capabilities of Lithuanian non-governmental organizations raising awareness of information technologies
Objectives
To provide NGO-specific free and open source software
To raise awareness of free and open source software and train members of NGOs to start using it
To provide assistance and consultations for NGOs' capability improvements
Justification
(a) description of present conditions/situation
There is no official statistics about computer literacy of NGOs in Lithuania. But there is statistics about usage of computers at household: last year (in 2003, according to the Department of Statistics) about 20 percent of household had a personal computer at home and only 7 percent of household had Internet access. As large majority of people work for NGOs as volunteers we could draw a conclusion that similar statistics could be at NGOs.
We ourselves belong to NGOs and are involved in the activities of this ("third") sector. From our experience communicating with other organizations we have learned that NGOs lack awareness of information technologies. Being involved in developing Lithuanian information society NGOs have to use appropriate computer software to improve their casual jobs in order to provide more efficient services and more concentrate on their duties for the society. NGOs need specialized software for contact management, fundraising, filling applications for tenders, etc.
Also, getting finances for implementation of activities usually organizations are not financed to purchase computers and software. Lack of awareness and lack of finances force them to use illegal software and one day they can face with legal problems. According to the statistics of BSA (Business Software Alliance) about 5O persent of computer users in Lithuania use illegal software. And each day BSA more and more threatens computer users about penalties for using illegal software.
All these mentioned problems are important for all Lithuanian non-governmental organizations and in this project we will not concentrate on specific region but try to reach organizations from all Lithuanian regions.
(b) list of target groups with an estimate of the anticipated number of direct and indirect beneficiaries
More than 200 non-governmental organizations we see as direct beneficiaries. Those 200 will be selected as participants of seminars and they will raise awareness of information technologies and improve their activities integrating information technologies into their workspace.
Another part of Lithuanian NGOs (more than 10000 organizations) could also be direct or indirect beneficiaries as there will be software and user's guidelines prepared and published on Internet for public use .
The citizens of Lithuania that cooperate with NGOs or get (social, educational) services from NGOs could be indirect beneficiaries, too. It is hard to estimate the percent of all population but it is possible to mean all Lithuanian citizens (that is about 3 million).
Focus on Innovation
Software that will be offered for NGOs will be selected from open source solutions. Open source software itself is innovative as it is open for society to use it for free, to copy it and distribute to colleagues, to develop it and improve to the needs, to be involved in software development and improvement process not being a technician. Also, open source software is easily translated into Lithuanian and computer in mother-tongue is an easy take-off for beginners. The suite of software prepared at this project will be published on Internet for free access together with user's guide according to free licences.
InstallFest is an event to which participants bring there computers and install open source software with assistance of experts and consultants. Usually it is for free participation donating volunteer consultants that assist during software installation.
At a designed electronic environment (a website and a conference) members of different NGOs will not only exchange practices but also will be involved in software development and improvement process, the software that they use by themselves.
Deliverables
250 participants that raised awareness of IT (a one-day seminar)

80 participants of seminars tested software themselves (a one-day seminar)

40 participants of InstallFest event (a one-day event)

3 trained trainers (a three-day seminar)

User's Guide with a CD of software, printed in 1000 copies and distributed for NGOs for free

A website www.evitaminai.lt will be designed for information dissemination, publication of materials and software, schedules of seminars

1000 copies of brochures will be printed and distributed with the information of project, its participants and funding resource.

3 publications in main Lithuanian dailies and published on Internet portals, in regional newspapers.

In all the publications and press releases there will be mentioned about the resource of funding.
Outcomes
Project will result effecting main target group – non-governmental organizations. Members of Lithuanian NGOs will raise awareness of information technologies learning about free and open source software, especially the specialized one for NGOs. After the practical seminars and InstallFest events participants will install and start using software that will improve their jobs. This will influence the efficiency of their services and duties and strengthen organizational capabilities.
We believe that the results of this project will take effect on high level computer software piracy as free and open source software is distributed without (or very low) fee and copied legaly.
A website will be built for information dissemination, publication of materials and software, schedules of seminars and will be used in further eVitamins' projects that will be implemented in different sectors (e.g. business, schools, etc.) after .
The final conference will be organized and there will be invited representatives of NGOs and key persons of governmental institutions responsible for development of information society, mass media. It can make an effect on some governmental regulations concerning the use of software to provide and get public information.
Methodology
Project coordination and management. A kick-off meeting to schedule a detailed plan of activities and assign responsibilities. Monitoring and internal evaluation will be used to track the project progress that the goals were achieved and of higher quality, to assure effectiveness of activities.
WWW pages will be created at http://www.evitaminai.lt. These pages will contain information about Free and Open Software, moderated discussions forum, FAQ, software downloads, etc.
Seminars will be organized in order to representatives of NGO to get familiar with Free and Open Software dedicated for office computing needs. Trainings will be organized with theory issues and practice at computers during seminars.
Also organizing InstallFest events that participants could install software and test it by themselves in assistance of specialists.
NGO-specific software will be selected to meet NGOs' needs and a list of software will be improved according to the feedbacks of seminar participants (both theory and practice).
Trainers will be trained to teach their colleagues as they will be selected from major non-governmental organizations of three largest cities to cover different Lithuanian regions. After the trainings participants will get certificates that will prove their qualification.
Publication of Free and Open Software CD and user's guide according to one of the open source licences for free on Internet.
Members of different NGOs will get free expert consultations at electronic conference as most free and open source experts do that volunteer.
Final conference will be held in order to summarize and make public project activities results. In the framework of the conference InstallFest event will be organized.
Evaluation
The main index will be satisfied feedbacks collected from participants of seminars and analyzed, distributed User's Guide Book with CD containing the software and installed software during the InstallFest events.
Also – a number of publications in national dailies and regional newspapers could prove the success.
A number off participants of electronic conference that will be designed for public consultations, good practice and ideas exchange. A website and e-conference will become a virtual environment for communication and software improvement.
Sustainability
The suite of software and user's guide will be published at website www.evitaminai.lt and other NGO portals for free access for everyone.
The licences of distributed User's Guide Book and software will allow NGOs to copy the content and give it to colleagues. They will be published on Internet for free access.
We are planning to organize and implement eVitamins for other sectors as local authorities, small and medium business, education.
Partnership
During the project the partner institution will make a detailed analyze on non-governmental organizations needs for computer software,.will participate at software selection and evaluation that best suited needs of NGOs. Also they will use their capacity for inviting and selecting participants for seminars.